Iona Seafood Ltd is a small business, with the primary aim of enabling visitors to Iona and the Ross of Mull to purchase fresh seafood that they can prepare and cook for themselves.
The business has been operating since 2012, initially selling Langoustine to the two local hotels on Iona. 2013 and 2014 saw us start selling to private customers and begin selling other species such as crab and fish.
In 2015, thanks to funding from the SJ Noble Trust, we were able to purchase a larger fishing vessel. The 'Lucy Lou' allowed more creels to be hauled using the hydraulic line hauler, and proved to be an excellent sea boat.
The current Iona Seafood vessel is the 'Amaranth'. Read more about her below.
The Boat:
The new Iona Seafood Ltd vessel is a Cheetah Catamaran. Based on the Isle Of Wight, Cheetah have been building catamarans for commercial fishing for almost 30 years, and have an excellent reputation as capable, safe boats. The 'Amaranth' was purchased in March 2020 from Aberdeen and managed to make it to Iona just before the restrictions related to the COVID-19 pandemic were put in place. She is much faster than the previous vessels, allowing Neil to cover more ground and get home in time to process orders in the afternoon.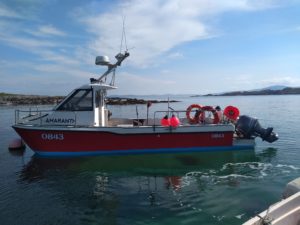 The previous vessel, the 'Lucy Lou'. The BF is the registration letters of Banff, from where the vessel was purchased.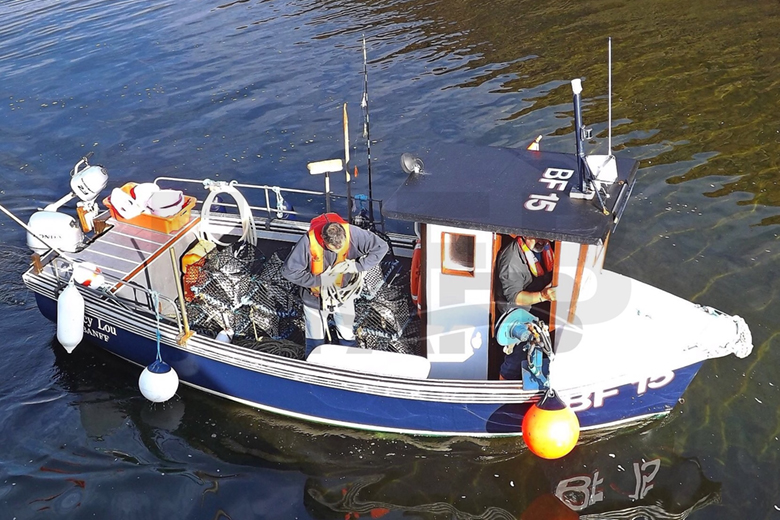 The original Iona Seafood vessel was the Golden Dawn. She is an Orkney-built dinghy owned by Davie Kirkpatrick and was leased to Neil on a care and maintenance basis. The perfect 'starter' boat, she was stable, safe and surprisingly quick, but as Iona Seafood grew it was clear a larger vessel was needed. You can still see her in the Village Bay.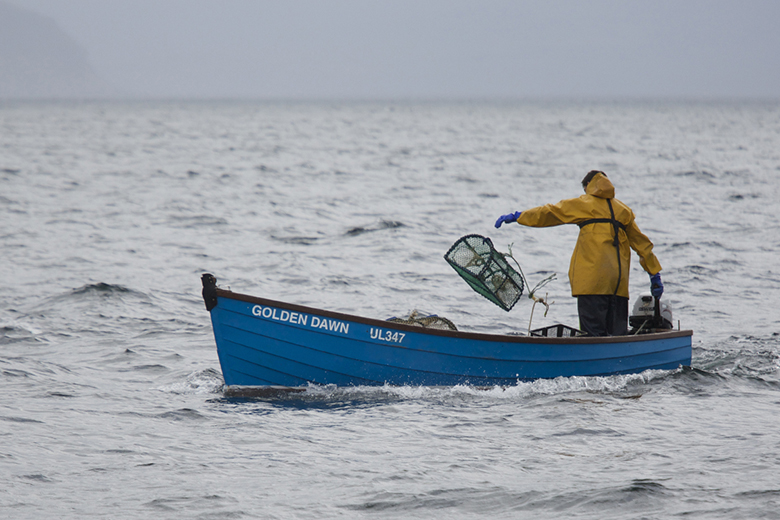 The owner:
Neil MacLeod Jardine is the Director of Iona Seafood Ltd and the skipper of the Amaranth. He was born and brought up on Iona before leaving to study Environmental Science at the University Of Stirling. Upon finishing university Neil spent 3 years in South Korea teaching English and then 18 months in Australia working mainly for a fish exporting company before returning to Iona in 2012. His father and brother both live on the island with their families. Neil is married to Isla who works in the Iona Craft Shop, and they live on the Village Street with their daughter Elsie and son Corrie.